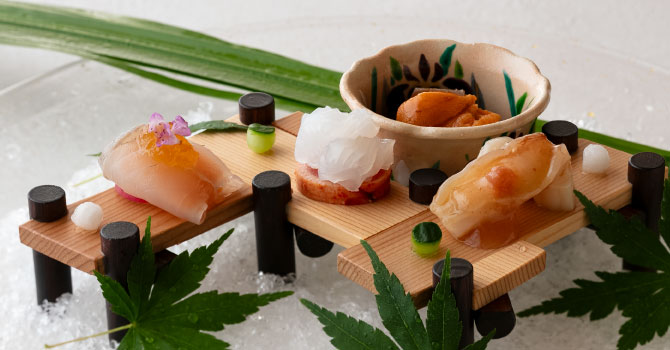 受付時間
当月から翌月末日までのご予約を午前10時から
お電話にて承っております。
なお、翌々月以降のご予約受付はお知らせページにて
ご案内いたします。

お支払い



※その他、各種クレジットカードお使いいただけます。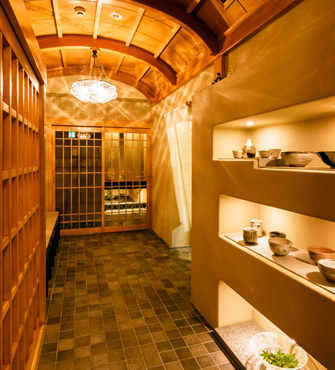 Reservation hours
To set up a reservation, please call after 10am.
Reservations will be accepted until end of next month. Information of all further reservations can be found in the "News page".
We are very sorry, but we don't accept any reservation from overseas directly.
Please make your reservation through the hotel concierge service, where you are staying.

Thank you.
Payment
VISA, JCB, Master, AMEX, Diners Club
* We accept payment by all other major credit cards.
Menu(Chef's Choice course only)
Lunch ¥27,500(Tax included)
Dinner ¥38,500(Tax included)

* Kindly note that all prices are subject
to a 10% service charge.
Reservation News ご予約のお知らせ